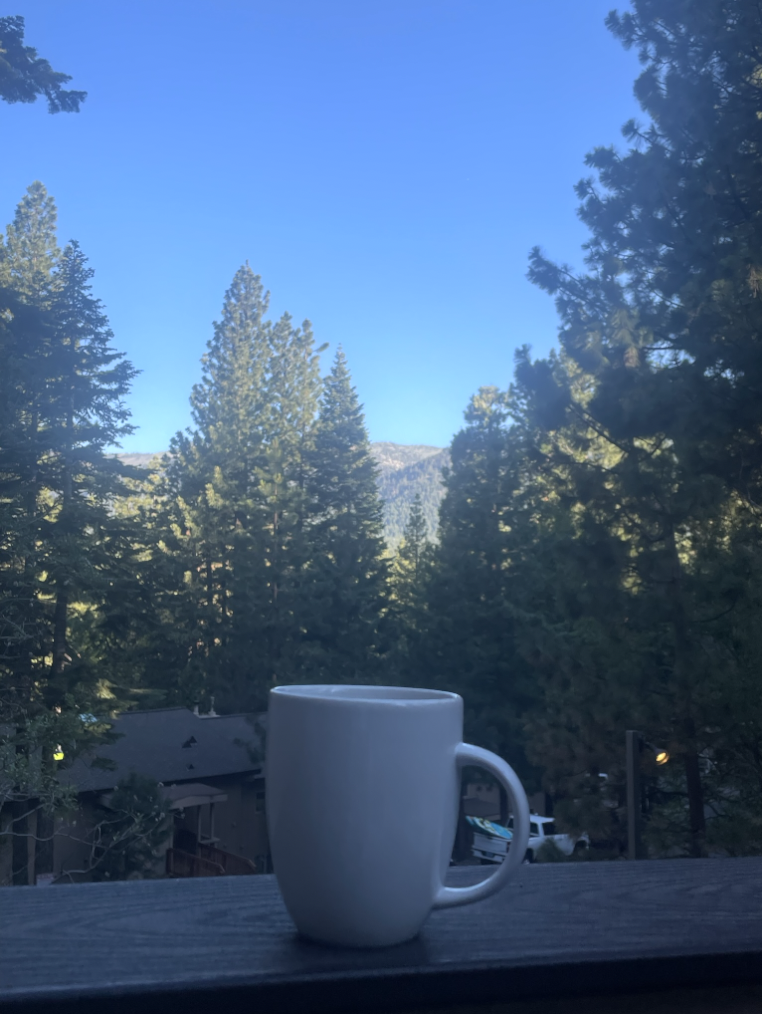 This time of year is extra busy with getting kids back to school and with even starting new projects…
There's just something about September for me…it ignites a fresh new energy, where I'm inspired to create new things!
But…like other times when we have more on the go than usual…we have to force ourselves to slow down.
To reassess what we want to take on. How we want to spend our time.
And to allow ourselves to just be. In order to gain this clarity.
I'm reminded again, that extra busy equals the need for extra self-care.
The usual morning routine just doesn't cut it.
And like always, when we do this, we return to our calm, grounded, co-creating magnets of abundance and love that we truly are.
Life (and biz) are better from this place 💜
I'm spending time with family this weekend at our place in Tahoe…I can't believe we haven't been here since last summer!
I just love being here and in this type of nature…ahhh…
I'll be thinking of you over coffee this morning ☕️
Let's drink this one hot!